Get A Gym Workout From Home With Resistance Bands!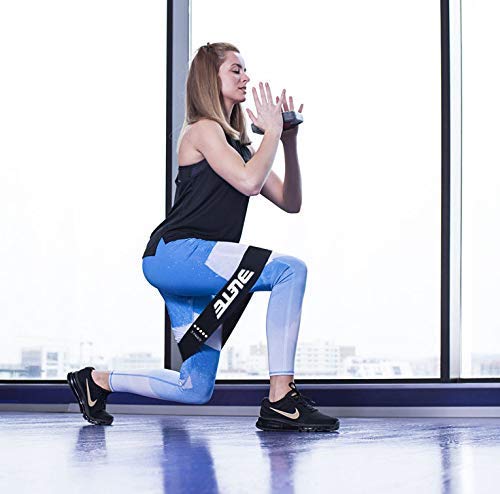 Lumistick Loop Exercise Bands:
Tone your body, build strength and improve flexibility by making use of these loop resistant bands in your workout routine. They are 12 inches by 2 inches in size and crafted out of 100% natural latex, which helps maintain resistance. The resistance loop bands range from extra light to extra heavy.
Used For Fitness, Sports And Physical Therapy
Ideal for workouts and fitness purposes, our loop resistance bands are great for core training, yoga, pilates and strength building, and can be integrated into most workout and physical therapy programs. These bands are safe to use and do not irritate the skin.
Includes A Carry Bag And Instruction Guide
Use these looped resistance bands with confidence even if you are a beginner with the help of the instruction guide, e-book and online videos that come with the purchase. This also includes a carry bag that conveniently stores your set when not in use or during transportation.
Key Features:
-Set of 5 exercise loops
-Resistance ranges from extra light to extra heavy
-Crafted out of 100% pure natural latex
-No rubbery scent
-Can be used for workouts or physical therapy
-Includes a carry bag, e-book, instruction guide and online workout videos
Click "Add To Cart" now to purchase your set of high-quality exercise bands for your workout routine or physical therapy.